Ramadan is considered to be the holiest month in the religion of Islam. All Muslims observing Ramadan (or Ramazan) swing back and forth between fasting and feasting. They keep a fast from sunrise to sunset. The month of Ramadan is a great opportunity to focus on bringing back a balanced and healthy lifestyle. Through fasting you learn how to manage your eating habits and improve self-discipline.
Suhoor and Iftaar are the names of the two meals that Muslims eat during the month of Ramadan. Suhoor is supposed to be eaten before sunrise. After that, not a single piece of food or a drop of water can enter the mouth of the person who's fasting. This makes the first meal known as Suhoor, the most important meal of the day.
 Here are a few foods for Suhoor that will help in staying hydrated and energized throughout the day:
A protein-rich meal will have not just one but many benefits. A protein-rich meal gives you ample energy. Oatmeal is an appetising source of proteins and carbohydrates.  You can make an oatmeal smoothie which includes bananas and milk. This will make it tastier and flavoursome. You can also choose to add nuts. Customise the dish in such a way that it tastes delicious and is fulfilling.
They are filled with tons of protein. They are rich in vitamins and nutrients. Eating eggs will leave you feeling full. There are many ways in which one can eat eggs. You can make a heavy vegetable omelette and pair it up with brown bread. You can also make scrambled eggs and put them on a brown bread, which is already coated with peanut butter or almond butter. You can store hard boiled eggs for the week and then mix them with a salad.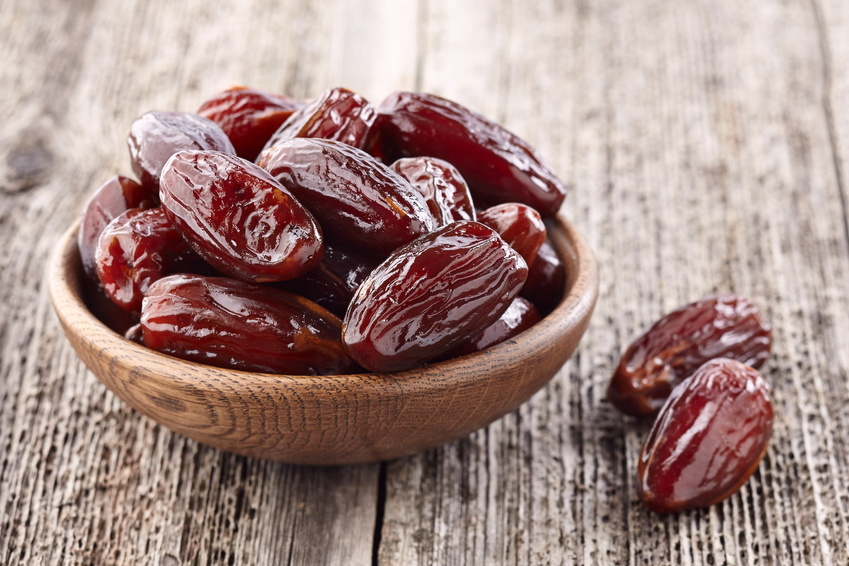 Did you know it is Sunnah of the Prophet (SAW) to eat dates in suhoor and to break the fast at iftar? In line with this, dates have a special place in the hearts of Muslims. The health benefits of dates are too numerous to mention in this article. But dates are known to have high levels of soluble fibre, essential in promoting healthy bowel movements enhancing excretion.
It is advisable not to change the diet too much in the month of Ramadan, rather try to make simple. That is becasue the objective of Ramadan is not to for us to change our budget rather teaches us self-discipline and prevent extravagance.
Almond butter is the new peanut butter. Packed with tons of vitamin E, an aid to help lower cholesterol, this spread can boost heart health, is high in nutrients and tastes delicious. The University of Massachusetts Medical School recommends almonds as one of the nuts that should appear most frequently in your diet. Aside from all these great health benefits, almond butter is also a great food that keeps you full throughout the day. 
Hydrating Drinks : spices and teas
Avoid having too many cups of tea or coffee as the caffeine leads to loss of water which increases thirst. More so, sugary foods or drinks, get digested very quickly and could leave you feeling hungry sooner than you would expect. Having said that, drinking too much water is also not advisable. It will dilute the stomach acids and lead to bloating and indigestion.
If you feellike a headache is coming onor light-headed, you're probably dehydrated. herbal tea (like Hottie Detox tea)  and Coconut water are a great source of electrolytes with simple sugars and minerals that replenish water loss.
Greek yoghurt has got the power of protein on its side. This deliciously creamy and very healthy ingredient is a perfect way to prep for a day of fasting. Greek yogurt is also packed with probiotics and has double the amount of protein as regular yogurt. That extra bit of protein is what will help you feel full satisfied. Greek yoghurt is low in carbohydrates and also helps keep the thirst at bay.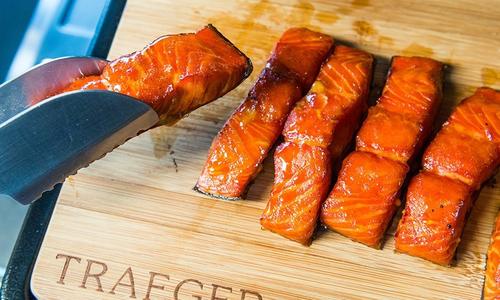 This pink goodness has been an important part of human nutrition since the stone age. Salmon is an essential part of a healthy paleo diet, as it is an excellent source of protein, vitamins and minerals. Salmon is also known for its omega-3 fatty acids, which is an essential fatty acid because the body cannot make it itself and must be obtained from an outside source, to contribute to healthy brain function.
Complex carbohydrates are made of long chains of simple sugars. They can be found in whole grain bread and cereals, brown rice, whole wheat pasta, bananas, potatoes, oats, sweet potatoes, vegetables and beans. Eating any of these foods will ensure you don't get the post-meal crash you would when enjoying simple carbohydrates.
According to Dr. Farouk Haffejee of the Islamic Association of South Africa, who recommended food that lasts longer. Jennifer Andrews of "Livestrong" explains:
"Carbohydrates are the primary source of fuel used by the body and brain to perform its necessary physical and mental functions. Insufficient carbohydrates in the diet lead to lethargy, weakness, and difficulty concentrating and thinking, as well as low moods and irritability. Complex carbohydrates […] release energy to the body over a longer period of time, keeping energy levels stabilised.
Some examples of complex carbohydrates include whole grains, fruits, vegetables and legumes, also soy and dairy products are among this list."
Quinoa is one of the world's most loved health foods, because it is gluten free, high in protein and has all of the essential amino acids. It is also usually grown organically, which has really helped it gain its popularity as a superfood. Its versatility is really great too, as it goes well with a lot of other ingredients, allowing you to enjoy it for breakfast, lunch and dinner. It keeps you full for a long time, which is great way to help you get through your days of fasting this Ramadan.
Although typically associated with elementary school lunches, peanut butter is a deliciously creamy ingredient that is high in protein and keeps you feeling full. This versatile spread is also very good for your health. The healthy oils in peanut butter help with weight loss and diabetes. Peanut butter is also full of the heart-healthy monounsaturated fat. That's the kind of fat you need to eat to lose that stubborn belly.
Why not try a healthy peanut butter breakfast smoothie?
Oats peanut butter Banana Recipe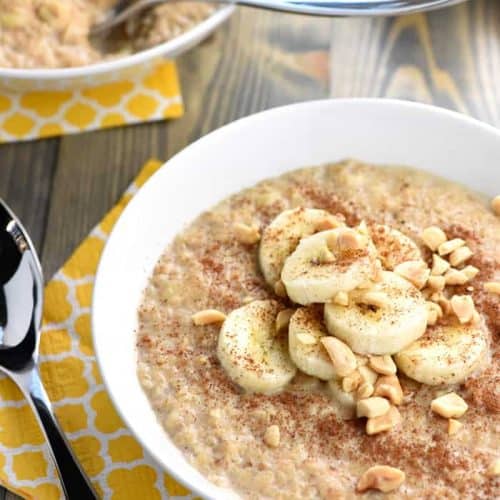 Ingredients
1 cup old fashioned oats
1 cup Collagen protein Hottie Detox
1 banana, sliced (save a few for topping)
1 Tablespoon chia seeds
1 teaspoon cinnamon
 pinch of sea salt
 3,5 cups of water, non-dairy milk or a blend of both
 2 Tablespoons peanut butter or another type of nut butter
Instructions
Add ingredients into a pot: Add oats, banana slices, chia seeds, cinnamon, collagen protean  and sea salt to a pot. Add water and stir to combine. Heat over medium-high heat for 8-10 minutes or until all the liquid has been absorbed. Be sure to stir the oats several times while cooking to make sure the banana slices melt into the oats and the chia seeds don't clump. You'll know the oatmeal is done when all the liquid is absorbed and the oats are thick and fluffy.
Serve: Portion oats into two bowls and serve with peanut butter, banana slices, and a sprinkle of chia seeds. Add a splash of non-dairy milk and/or maple syrup on top before serving, if desired.